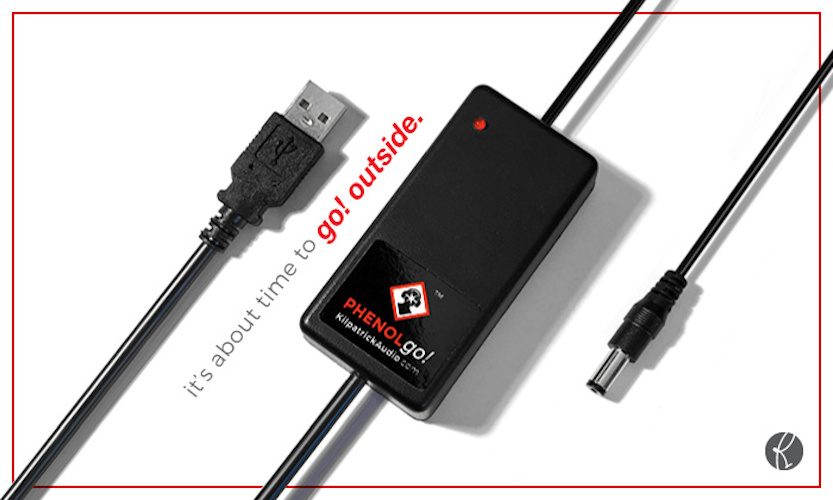 We make nice things.
---
| | |
| --- | --- |
| | "Thanks for visiting! Kilpatrick Audio is a premium boutique manufacturer of creative and powerful music tools. I started Kilpatrick Audio back in 2008 to make things I genuinely wanted for my own music exploration. That goal remains the same, and with the support of musicians like you we will continue creating unique hand-crafted instruments. Below you will find our current offerings. We have also have many older products which are still awesome and show what we've been up to. Thanks for visiting and please get in touch. I'd love to hear from you!" - Andrew Kilpatrick 2018 |
Buy online directly from Kilpatrick Audio
The Kilpatrick Format synthesizers and some other products are available to order directly from us. Please ask us if you have any questions regarding availability of a product. Many products are also carried through our amazing network of dealers worldwide.

Buy from one of our Authorized Dealers
Kilpatrick Audio sells its own products world-wide through respected dealers. Please contact an authorized dealer near you. Also do let us know if you have any questions and we will do our best to help you.
---
Powerful Creative Tools
RADIATOR

---

Abstract Laser Synthesizer

Taking synthesis in an entirely new direction, Radiator from our new Neon Captain™ brand is bringing sound and light together in a totally new way. Radiator generates laser visuals and sound. It supports laser projectors connected via ILDA, USB and Ethernet. With the built-in 3D graphics system, it can be used as a video synthesizer too! It has full audio, CV and MIDI I/O for ultimate patching and control capability. Radiator was designed by Kilpatrick Audio in collaboration with laser artist Christopher Short.

REDOX

---

Stereo Reverb

Redefining the small desktop effects market, Kilpatrick Audio offers studio-grade reverb algorithms and easy to use controls in a small rugged unit. Finally a desktop reverb unit designed specifically for electronic musicians and producers. Offering rack-mount quality in a portable package REDOX will become your go-to hardware reverb.

CARBON

---

Sequencer and Performance System

Building upon the success of the K4815 Pattern Generator, CARBON takes pattern-based sequencing to a whole new level. Supporting polyphony, multiple tracks, editing and scene-based operation, CARBON offers a whole new approach to composing and performing.

PHENOL

---

Patchable Analog Synthesizer

The patchable modular synth experience is now available in a compact, affordable package. With the excitement of a full-sized modular synthesizer packed into a fun table-top unit, PHENOL includes tons of amazing features. But the best part is that it sounds fantastic!

PHENOLgo!

---

USB power supply for PHENOL

Enjoy the great outdoors, but keep patching with PHENOLgo! This handy accessory will let you power your PHENOL from a USB battery bank or solar panel. Plug in some headphones and jam anywhere! Also works with CARBON!
---
Fine Eurorack Synthesizer Modules
K6100 // Panning VCA

---

Dual High Quality Stereo VCA / Panner

Small and powerful, the K6100 Panning VCA offers two flexible VCAs in a stylish package. Use it as a panner, a stereo VCA, or two mono VCAs.

K6101 // Dual Envelope

---

Dual Envelope Generator / Oscillator inspired by PHENOL

By popular demand you can now get the unique power of the PHENOL envelope in a Eurorack module!

K3021 // Master VCO

---

Eurorack Triangle Core VCO with Waveshapers

Treat yourself to one of the best analog oscillators available! Based on the success and sound of the K3020 Dual VCO, the K3021 Master VCO packs the same sound into a smaller and more affordable package. Completely redesigned from the ground up, the K3021 Master VCO is ready to amaze you.

K6501 // PHILTER

---

Eurorack Multi-mode Filter Inspired by PHENOL

Yes, we have done it! The K6501 PHILTER captures the incredible sound of the PHENOL filter in a Eurorack module! Enjoy the fat, nasty (in a good way) sound of the PHENOL filters in a compact module that is sure to always be in your signal path.

K4815 // Pattern Generator

---

Eurorack CV and MIDI Pattern Generator

A unique and exciting first offering from Kilpatrick Audio into the modular synthesizer world. The K4815 explores rhythmic and melodic creation in a whole new way.

KMIDI // MIDI Interface

---

MIDI Breakout for K4815

Enjoy the power of MIDI with your K4815 module by adding MIDI ports with the KMIDI.
Custom and Limited Edition Products
---
Kilpatrick Format Synthesizer

---

Complete Modular Synthesizer Systems from Kilpatrick Audio

The Kilpatrick Format Synthesizer is a special format for modular synthesis designed to offer the best combination of features, ease of use, and performance. Every system is hand-built to order using the highest quality parts and materials. Start your journey today with a very special system from Kilpatrick Audio.

K4816 // Pattern Generator

---

Buchla-format CV and MIDI Pattern Generator

Building on the popular K4815 Pattern Generator, the K4816 offers Buchla users this incredible module with a built-in MIDI interface, CV control inputs and many new features.

The second batch is available by special arrangement through: Noisebug
---
Looking for our legacy products?